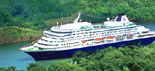 | | | |
| --- | --- | --- |
| | CrewsAlong - Modules Developed | |
Personnel Management
This is the heart of the entire CrewsAlong database management software that has the functionality for management of crew with all associated details. This module is equipped with functions required for grouping, searching and managing complete data of your personnel. Thanks to customization features it can be configured to your needs. Customization includes defining own reference lists like: ranks, certificates, experience skills, equipment types and others. Included reporting function gives access to built-in and Client specific reports. It is also possible to use fill-in your own MS Word and Excel documents with information from the database.
Crew Rotation & Planning
This module gives you functions to control all aspects of crew planning and crew change activities. It allows: short term and long term crew planning, crew change management (sign off, sign on processing). The module also provides functions that help you find suitable candidates in the database for taking given position on board. It will help you verify that the right crew is taken on-board and that all certificates are in line.
Document Management
This module adds possibility of scanning paper documents for all records viz. Certificates, Education, Reference letters, Performance reports, Contracts, etc. Once documents are stored they can be viewed, printed, exported or emailed. The module is integrated with email programs (Outlook, Eudora and others) and allows automatic creation of emails with selected person's document scans.
Miscellaneous
Thanks to the open architecture employed, it is possible to add additional modules that will be seamlessly integrated with the existing software. Desired modules can be developed by us after studying the exact nature of your requirements.
Some of the additional modules that could be integrated into the software are Wage Contract Module, Routine Correspondence Module, Portage Bill & Final Wage Account, Allotments, etc. These modules can be customized 100 per cent to suit the exact needs and requirements of our clients. Thus ensuring that you truly get just what you desire and nothing less.